Apple considerably beat all industry expectations with its latest earnings, and did so with a quarter that was featured closed stores, and coronavirus lockdowns affecting the supply chain.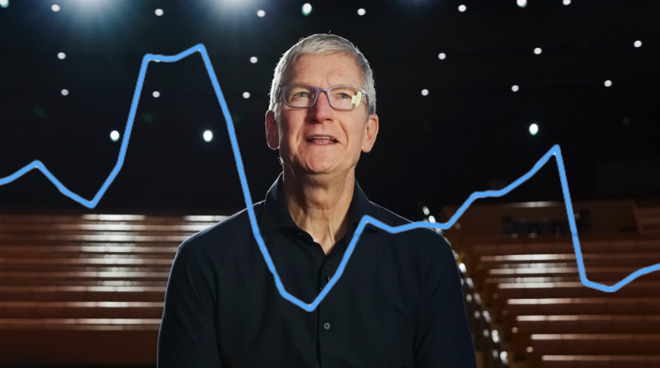 Tim Cook at WWDC, superimposed with a chart showing year on year iPhone revenue change
In a regular quarter, back before the coronavirus, what would typically happen is that Apple would post guidance saying that they expected to earn between X and Y billion dollars. Analysts would then say no, Apple is wrong, and either it will be more or it will be less.